Welcome to the Inbetweeners wiki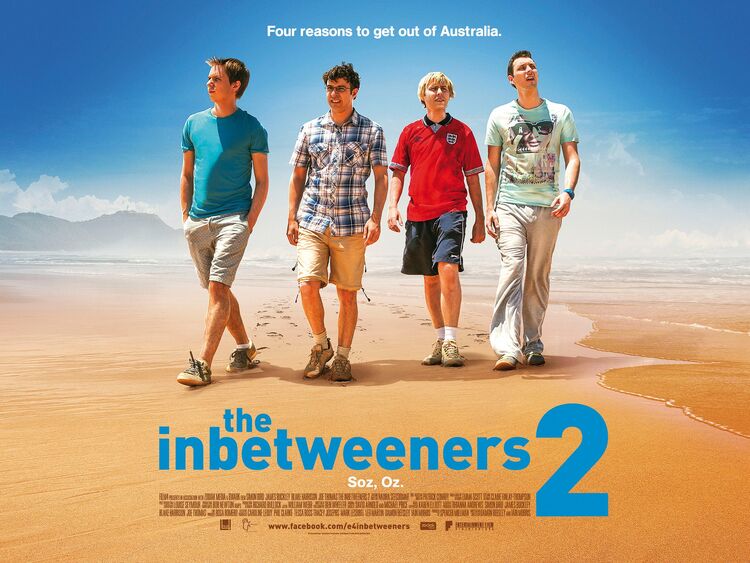 Quote of the Week

"It's like your a plague of toast eating locusts"

-Will McKenzie to Jay Cartwright and Neil Sutherlandin Home Alone.

News

'

The Inbetweeners:

Will McKenzie, Simon Cooper, Jay Cartwright, Neil Sutherland

Main Characters:

Carli D'Amato, Phil Gilbert, Mark Donovan, Big John, Tara, Mr Kennedy, Charlotte Hinchcliffe

Family:

Polly McKenzie, Pamela Cooper, Alan Cooper, Andrew Cooper, Mrs Cartwright, Terry Cartwright, Kevin Sutherland, Katie Sutherland, Mrs. D'Amato

Minor Characters:

For a list of Minor Characters click the link below

[[1]]

| | |
| --- | --- |
| Are you new to editing? | [edit] |

The Admins at this wiki work very hard to keep this site up to date, and clean, we deal with wiki vandals and people who think its a joke to mess up this wiki. If you do not follow these rules you may be blocked please read through the polices and guidelines for edits and behavior above.
Featured Episode
Featured Character
The Inbetweeners 2 Released 2014

When Jay goes to live with his uncle in Australia, he invites the guys along.
The Inbetweeners Movie Released 2011

The guys go on holiday to Greece, after finishing school.